CO2-neutral Expedition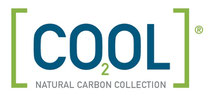 What is climate neutrality?
Carbon neutrality, or having a net zero carbon footprint, refers to achieving net zero carbon emissions by balancing a measured amount of carbon released with an equivalent amount sequestered or offset, or buying enough carbon credits to make up the difference. (see Wikipedia 2011)
Why should this expedition be climate neutral?
Humanity is facing the greatest vchallenge In climate change. It affects ecosystems worldwide and will change our lifestyle. The increase of CO2 and other greenhouse gases leads to the greenhouse effect and thus to global warming. Nor can the effects of climate change be mitigated. Therefore, there is an urgent need, especially in the reduction of man-made greenhouse emissions.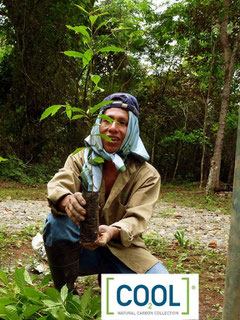 As we all appreciate and respect the natural beauty of our beloved mountains, we are absolutely aware of the sensitive high altitude eco-system. That is why we are totally devoted to environmentally friendly, low impact and light travel and planning to bring with us only necessary items. 
We are planning this expedition in an ecofriendly way!
The team will only be using biological soap and washing liquid. We will provide our own fuel for cooking to avoid using local bush or yak dung that are normally used by local population in summer settlements when travelling to higher grazing areas.
We want to operate a carbon neutral expedition! To reduce all possible emissions and we will compensate all unavoidable CO2 emissions through the carbon offset project CO2OL Tropical Mix.
How do we achieve a climate neutral expedition?
To get the expedition climate neutral we
analyzed the potential sources of carbon emissions

reduced all possible emissions, and

compensate all unavoidable emissions through a carbon offset project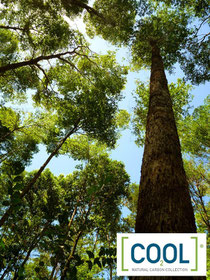 According to the principle of carbon neutrality we compensate our emissions by working together with CO2OL in Germany. CO2OL calculates the emissions that occur during "Afghanistan Secret Peaks 2012" expedition, according to current international standards. We've opted for the three award-winning project CO2OL Tropical Mix, since environmental and social aspects are considered and this, combined with sustainable forestry, which ensures long-term jobs in natural ecosystems. The project is working according three international well known and high quality standards. FSC for sustainable forest management, CCBS for ecological and social aspects and Carbon FIX for carbon accounting.
CO2OL Tropical Mix is a reforestation project in Panama´s Darien province to make our expedition CO2-neutral, concerning our international flights, 828km by jeep and use of gas during the trip. This Forest Finance model is reforesting degraded pastureland with a mix of mostly native tree species, based on combining sustainable and high quality timber production with biodiversity protection and ecosystem restoration.
More detailed info on: CO2OL Tropical Mix Reforestation, Panama
CO2OLtropicalMix.pdf
Adobe Acrobat Dokument
4.0 MB
Team member Andreas - forester by profession - reports on his trip to Tajikistans reforestation projects:

In the latest print issue of ForestFinest (01/2012), team member Andreas reports on his adventurous tour through Tajikistan as well as the ongoing sustainable reforestation programs like the "Joint Forest Management"  JMF project in the Tajik Pamir.
 Read more about the ecological change and awareness in Tajikistan:  ForestFinest Magazine